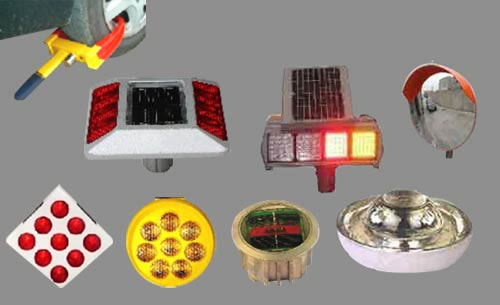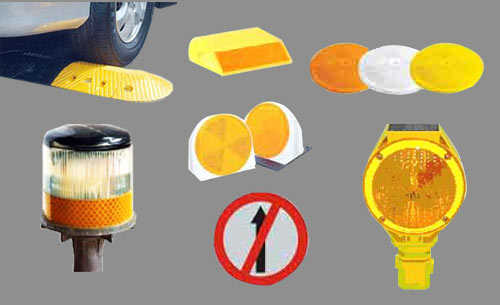 "GANM (INDIA) IMPEX (an ISO 9001:2008 Certified Company) is a pioneer and market Leader in the fast growing industry of Safety & Security Products with Pan India presence.
Speed Breaker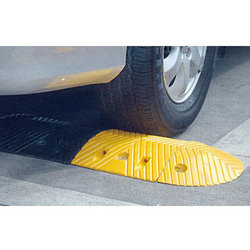 It is manufactured out of high impact and wear resistant rubber/plastic compound for maximum life under stringent traffic conditions. Available in 2 sizes the pre colored material (Black/Yellow) provides it permanent coloring and hence there is no need of painting it again and again It has reflector/ glass beads on either side for easy nighttime visibility.

Passive Markers used for centre/edge line marking Available in plastic and aluminum body with acrylic/ glass beads reflectors the markers are fixed to the road with the help of epoxy and nail/grouting shank.
Contact Us
Mr. Gaurav Khurana (Director)
No. 203, Skylark - 60, Nehru Place
New Delhi, Delhi - 110 019, India
Telephone: +(91)-(11)-26222080/ 41602080
Delhi@ganmsafety.com
Bangalore Branch
No. 414/65 (2nd Floor) 20th Main
West of Chord Road
Rajaji Nagar, 1st Block,
Bangalore - 560 010
Ph./Fax: +91 80 41644581
Bangalore@ganmsafety.com

Products